It's been a whirlwind month.
Hand-picking 2000 pounds of raspberries over a two-week period, and bringing in 3000 pounds of saskatoon berries in a single day, we can't help but be amazed by all the wonderful fruit that Alberta can actually produce!  You are seeing much of it fresh at farmers markets this month, and we hope you are enjoying it as much as we are.
As the first months of summer draw to a close and we enter the busy August season, we can't help but remember our very first summer here at Bumbleberry Orchards.  As hard as it is to believe that our story actually began 20 years ago, when we think back over all the twists and turns, we are ever grateful to be where we are today.
For those of you unfamiliar with our history, our story really began in 1998. Here's a short jaunt down memory lane:
Our farm was purchased in March of that year. The first spring, we planted the entire orchard from scratch: over 20,000 raspberry canes (12 acres), an acre of strawberries, three acres of wild black cherries (chokecherries) and 30,000 saskatoon trees over 30 acres.
It took about four weeks, with countless friends and family from as far away as Ontario arriving to prepare the plants and walk for miles behind the planter to ensure every little seedling was planted correctly.
We thought that was the hardest summer. It wasn't. The following year, in an effort to farm without chemicals, we hand weeded the entire orchard. A 30 acre saskatoon field. Twice. It was backbreaking!
As many of you know, Bumbleberry Orchards quickly became a popular U-pick, as the fruit was high quality and organically grown. Customers returned every year, and the fresh berries were also sold at farmers markets.
By 2004, it became evident that our yields had grown too large to sell the entire crop as fresh fruit. Fortunately, the Alberta Fruit Growers Association was attempting to get an estate wine industry started in Alberta. Working with Alberta Agriculture and the Alberta Gaming and Liquor Commission, strict regulations passed in 2005 for an Alberta wine industry. These rules included fruit growers have a minimum of five acres of orchard land, needed to grow at least 75% of the fruit themselves for their wines, and only sell via farm-gate or on-site.
In April 2005, Bumbleberry Orchards applied for, and received, the first "Class E Manufacturer" license ever issued in Alberta for the estate wine industry. Field Stone Fruit Wines was born.
Canadian fruit wine expert Dominic Rivard from Quebec was hired to help develop the first round of individual wines, and he has since become known around the world for his expertise. Dominic enjoyed working with Field Stone's high quality fruit but had never worked with chokecherries before, which presented a new challenge. A challenge that was rewarded, as the Field Stone Wild Black Cherry Wine (aka Chokecherry) won a silver medal its very first year at competition, and has since won gold at other major competitions.
Determined to open July 1st, 2005, another herculean effort from friends and family made it happen, especially during the final week. Frantically labeling the night before, Field Stone Fruit Wines opened with one fruit wine and four dessert wines for its official Opening Day, to eager customers and local media attention.
The wines won medals at international competitions starting in Field Stone's first year. The winery has added a new wine every year until reaching a total offering of ten: five fruit wines and five dessert wines. Every single one of the ten wines has been a national and international award-winner.
In 2009, regulations were amended to allow estate wineries to sell at approved Farmers Markets, which saw Field Stone quickly move into the year-round Calgary Farmers' Market. By the summer of 2010, a handful of regional summer Farmers Markets were added to the mix. Then in 2013, a change in regulation allowed Field Stone to approach private wine and liquor stores and sell to them directly from the winery.
Today, Field Stone Fruit Wines are showcased in over 100 wine and liquor stores across the province, including all Co-op Liquor Stores, Sobey's/Safeway, Crowfoot Liquor Stores, major Calgary independents like Willow Park Wines, as well as many retail shops in Edmonton, Lethbridge, Red Deer, Banff, Medicine Hat, and Jasper, among others.
Whew! No wonder years have flown by!  Above everything, we want to remind everyone that our products are made ONLY from 100% Alberta fruit.  In today's market of questionable products coming from every part of the world, we think that's something to be especially proud of.
And that brings us to our other big news this month: Competition Results! So exciting… a great showing at three competitions:, The WineAlign National Wine Awards of Canada (NWAC) held this year in Penticton, B.C.; The Northwest Wine Summit, held in Hood River, Oregon and Calgary's own The Alberta Beverage Awards.
The WineAlign National Wine Awards of Canada (NWAC), the country's largest competition of Canadian wines, is held annually in mid to late June.  In 2018, over 1,850 wines from 257 wineries were entered into the competition, making this year's awards the largest and most comprehensive wine competition in Canadian history. This year NWAC awarded us a Bronze Medal for our Raspberry Fruit Wine in the Fruit Wines & Mead Category.
And at the The North West Wine Summit in Port Hood, Oregon, where over 1000 wines from the Pacific North-west were judged, our awards include:
Bronze Medals: Bumbleberry Fruit Wine, Raspberry Fruit Wine and Raspberry Dessert Wine
Silver Medal:  Cherry Fruit Wine
Gold Medals: Strawberry-Rhubarb Fruit Wine and Black Currant Fruit Wine
Field Stone also received three additional recognitions from the Summit:
– the coveted "Crystal Rose Award" for Best Fruit Wine at the competition for our Strawberry-Rhubarb Fruit Wine;
– "The Mount Columbia Award" for best of region (i.e. Best Wine of Alberta) for our Strawberry-Rhubarb Fruit Wine; and a "Jerry Mead Best Value Award", again for our Black Currant Fruit Wine.
And lastly, right here in Alberta, the Alberta Beverage Awards competition has awarded Field Stone the "Best In Class" distinction (Best Fruit Wine in the competition), for its Cherry Fruit Wine!  In addition, our Raspberry Fruit Wine and our Strawberry-Rhubarb Fruit Wine were also awarded the Judge's Selection as a top performer in the Fruit Wine category.  It's very rewarding to be counted amid all the wonderful products available in Alberta!  So very proud of our Cherry…. a definite favourite … hand-crafted from Alberta's own Evans and Carmine Jewel red cherries.
All in all, a great competitive season, and proof once again that Alberta fruit is never to be counted out.  And as we always say, great fruit makes great wine!
Being that this month's newsletter is already longer than usual, I'm not going to give you any recipes this time, but I can't resist suggesting you check the website for two new ones that are especially yummy: our Lemon-Raspberry Sangria and Saskatoon Berry Crème.  And while you're there, you should probably check out the "Adult Popsicle recipes" – August is expected to be a hot one!
As I often say, Beware the Ides of August. It's that day when the reality that summer is slipping away hits hard. It reminds us that it's time to get the lead out and enjoy the final few weeks of this summer month the best way we can.
Surrounded by summer's great offerings, it's not difficult.  Visit us at one of the many, many Alberta farmers markets we attend this month:  St. Albert, Edmonton Callingwood, Cochrane, Millarville, Bearspaw, Crossfield, Airdrie, Strathmore, Rocky Mountain House, Sylvan Lake, Bentley, Red Deer Downtown, Lacombe, Valleyview, Okotoks, Calgary Deerfoot, Calgary CSpace at Marda Loop, and Calgary Bridgeland. Find details at www.fieldstonefruitwines.com/find-us.
Can't get to a market?  Visit Sobey's Liquor Stores, Co-op Liquor Stores and many other fine retailers around Alberta who carry our products.  Visit www.fieldstonefruitwines.com/find-us for a list, with a reminder that, whenever you visit your local store, THINK ALBERTA!
Finally, as the last month of summer begins, we hope you'll have many patio-perfect moments with a glass of chilled fruit wine in hand.
Happy August everyone!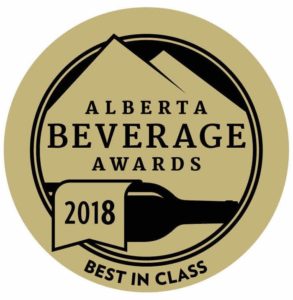 Sign Up For Our Newsletter

Find Articles