It seems that the Christmas season starts right after Halloween.
All around this week we see Christmas decorations and trees going up.  Choirs are practicing carols and schools are rehearsing their Christmas programs.  Santa is showing up in strange and wonderful places.  Whether we like it or not, it's time to think about getting ready.
Here at the winery, our first order of business is preparing for multiple Christmas markets.  Who doesn't love a Christmas market?  There are new merchants every year, loads of gift ideas, and you are almost guaranteed to find a unique something for everyone.  One-stop-shopping doesn't get any easier.
With that in mind, we are busily grouping our wines into favourite gift packs and wrapping them up with some cellophane and ribbon.  Know someone who loves local, loves wine, loves to try new things, or loves the taste of summer berries?  Pick up a gift pack of one Fruit Wine and one Dessert Wine.  With a 10% discount, they range between $35 and $40.
We have three different packs to choose from:  a "Drier" pack (Black Currant Fruit Wine and Wild Black Cherry Dessert Wine); a "Medium-dry" pack (Bumbleberry Fruit Wine and Saskatoon Dessert Wine), and a "Sweeter" pack (Strawberry-Rhubarb Fruit Wine and Black Currant Dessert Wine).   We will have them available at all our markets as well as Calgary Farmers Market from now until Christmas.   No matter who you're buying for, we have you covered.  Co-workers, hostess gifts, neighbours, friends and family…when it comes to gift giving, what could be simpler?
Christmas is such a great time to enjoy dessert wines.  In addition to sipping one after a delicious meal, you can try it in a mixed drink or cocktail, shake it into a fruity martini, serve it up in a yummy dessert, or add to some Prosecco or Champagne for a celebratory sparkler.   You'll find many ideas for using dessert wines on our website at www.fieldstonefruitwines.com/recipes.
Here's one of our old favourites:  Field Stone Saskatini.  So easy and quick to whip up when guests arrive.
1/2 oz. vodka
1 oz. Saskatoon Berry Dessert Wine
1 oz. Pineapple Juice
Pour ingredients into a shaker with cracked ice and shake well. Strain into chilled martini glass.. Garnish with a saskatoon berries or a lime twist..
Don't miss trying out a new dessert wine recipe this season!
Another favourite offering at our Christmas markets is our Mulled Cherry Wine Pack for $35.00.  Made from our popular Cherry Fruit Wine, with the addition of apple juice and spices, this has become a Christmas favourite for many.  (See complete recipe below). Simmered in a pot or slow cooker, the aromatic "Christmas" spices waft through your home and spread their own Christmas cheer.   It's perfect for winter weather.
And that bring us to "Where do you find us this Christmas Season?"  We will be returning to many of our favourite farmers markets around the province, as well as joining the popular 4-day CALGARY ART MARKET this year at the Telus Convention Center.  Here's our list – we hope you stop by to say hello:
November 3, 4                      Medicine Hat Christmas Market         Cypress Centre 1-8, 9-5
November 4                           Crossfield Christmas Market               Comm. Center, 10-4
November 4                           Rimbey Christmas Market                    Peter Lougheed Comm. Center 9-1
November 9, 10, 11, 12         Millarville Christmas Market               Millarville Racetrack, 10-5
November 16, 17, 18, 19       Calgary Art Market                                 Telus Convention Center 10-9, 10-5
November 25                         Olds Christmas Market                          Cow Palace, 10-3
November 25                         Debolt Christmas Market                      Debolt Center, 10-5
November 25                         Strathmore Christmas Market              Civic Center, 10-4
November 25                         Bridgeland Christmas Market               Comm. Center 10-3
Nov 30, Dec 1, 2                    Grande Prairie Christmas Market        Entrec Center, 12-9, 10-6
December 1, 2                        Lethbridge Christmas Market               Exhibition Park, 1-8, 10-5
December 1, 2                        Sylvan Lake Christmas Market             Nexsource Center, 4-9, 10-4
December 3                            Triwood Christmas Market                    Comm. Center, 10-3
December 6, 13 and 20        Hillhurst Christmas Market                   Comm. Center, 3-7
December 9 and 16               Valleyview Christmas Market                Memorial Hall, 11-6
December 9, 10                      Cochrane Christmas Market                  Spray Lake Sports Center, 10-4
What's more fun than doing your Christmas shopping at a Christmas Market?  Come on out and support Alberta, buy local, and have fun at the same time!
Finally, if you are looking for a fun event this month (November 17 and 18) consider joining the legion of wine-tasters at "Grape Escape", Co-op's biggest tasting event.  It's on at the BMO Center in Calgary both evenings from 5-10pm.  More information is available at www.coopwinespiritsbeer.com.  Be sure to come by our booth and say hello!
And that's all our news for this month.
Happy November, everyone!  Let the season begin.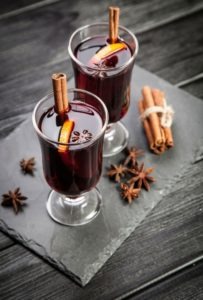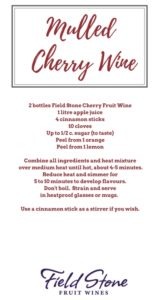 Sign Up For Our Newsletter

Find Articles