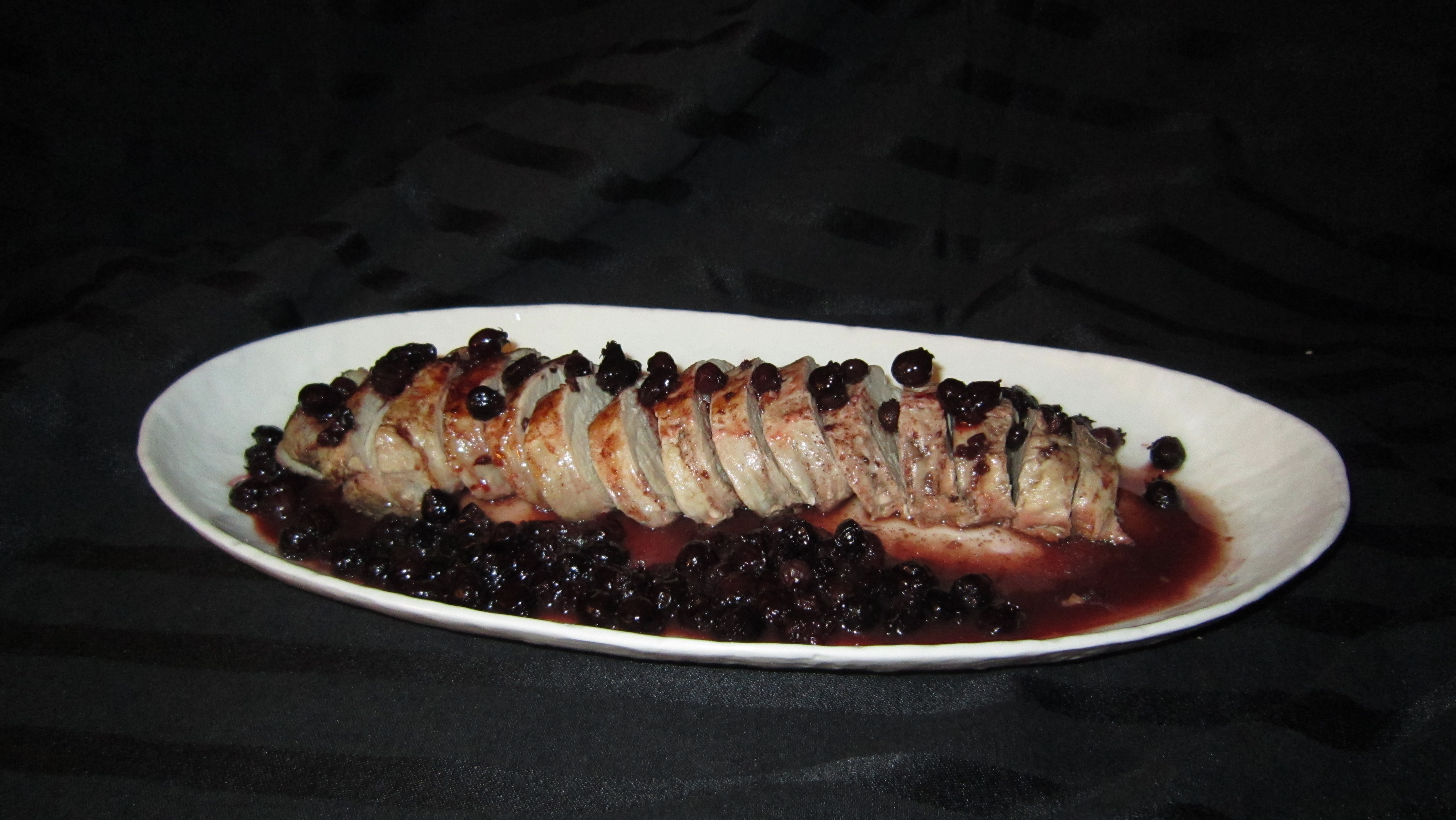 1 pork tenderloin, about a pound
Creole seasoning or salt blend
Pepper
2 Tbsp olive oil
1 cup saskatoon berries, fresh or frozen
½ cup Saskatoon Berry Dessert Wine
2 Tbsp brown sugar
¼ t. cinnamon
¼ t. allspice
Preheat oven to 350.
Wash tenderloin and pat dry.Sprinkle with seasoning and pepper.Heat olive oil in large skillet over medium high heat.Sear the tenderloin on all sides.
Transfer tenderloin to oven and roast for approx. 30 mins., or grill on medium heat 10 mins. on each side.  Do not overcook.Meat thermometer should register 145 to 150 degrees when inserted in the thickest part of the tenderloin.
In a saucepan, cover berries with water.Bring to a boil and simmer for 10 minutes.Drain.Mash berries well with a fork and return to saucepan.Add wine, brown sugar, cinnamon and allspice.Simmer until slightly thickened, about 10 minutes.
Remove tenderloin from oven and let rest for 5 minutes.Slice and serve with warm saskatoon sauce.